Welcome
*******COVID-19 UPDATE*********
As an empath, my heart goes out to all of those who have been or could be seriously affected by the COVID-19 virus. Due to the nature of my work as a Licensed Massage Therapist and the Code of Ethics I swore to uphold as a professional, I feel it is my duty to do the most I can to aid in the effort of preventing the spread in my community. Unfortunately, this means closing my doors temporarily.
This was a difficult decision to make and was not made in haste or fear.
At this time it is of the utmost importance that we all think about those who may not be as fortunate as ourselves whether that be in wealth or health. This situation could be a lot worse than it is…let's do what we can to help our neighbors. Community is unity.
This is a scary time for many small businesses as well as those who work in the service industry. Please consider ordering take-out and purchasing gift-certificates from local businesses. I am currently offering e-gift certificates at a discounted rate on my website for the time that I am closed.
Any support means a lot. If you do not feel called to purchase a gift certificate, please consider taking a minute or two to sign this petition that could help many LMT's just like me.
I'm glad you're here.
My name is Caroline and I have been living my passion for a little over three years now helping individuals just like you live a better life. Recently, I graduated from Technical College of the Lowcountry with an Associate of Science as a Physical Therapist Assistant. When I am not at my Wellness Practice, you will find me two-to-three days a week at Cornerstone Physical Therapy and Wellness, an outpatient rehabilitation clinic focused on providing excellent one-on-one physical therapy services located by Hampton Hall in Bluffton at the corner of Buckwalter and Bluffton Parkways.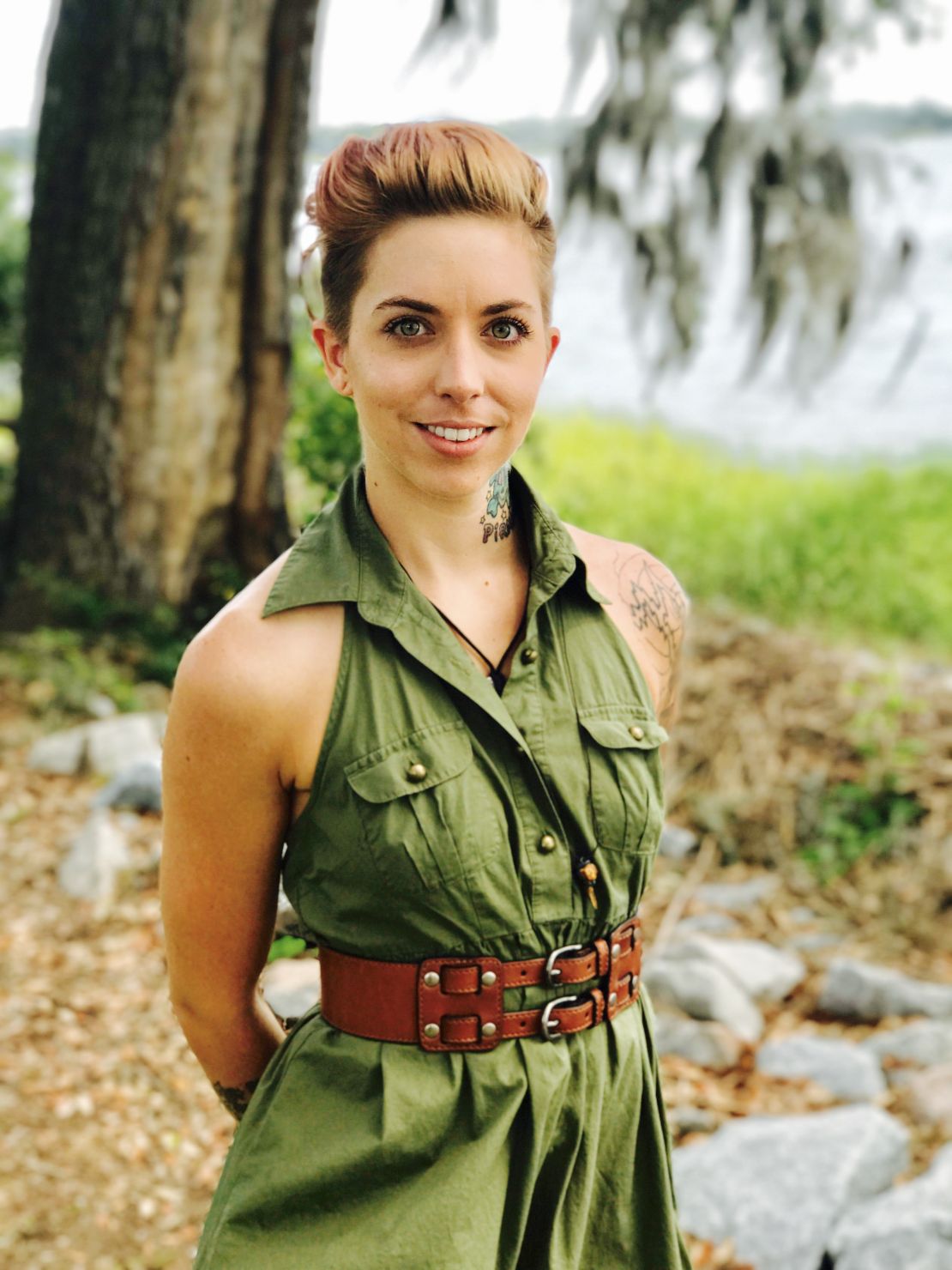 I was born on Hilton Head Island (yes, I'm a local! ) into an active sailing family of five. From the time I was very young I have always been a very empathetic and compassionate person. In my youth this seemed to be more of a curse than a gift and I struggled. In 2014, I had hit rock bottom and accepted an offer to move home and go back to school. While I was in Massage Therapy school, I made a realization that has saved life: My compassion is my purpose.
When I am not assisting others at one of my occupations you might find me fishing with my boyfriend, hiking, working out or hanging out with my nine year old dog, Goose. She rescued me when she was just nine months old and sometimes accompanies me at my office, taking her job as therapy dog very seriously. If a "professional student" was an occupation, I would be one. I love learning and furthering my skill set and understanding of the human body and just science in general. Some of the areas that I am furthering my studies are Fascial Therapy, Instrument Assisted Soft Tissue Mobilization(IASTM) and Manual Lymphatic Drainage.
I am trained in a variety of modalities and you can click on the "Services & Rates" page to learn more about the various techniques I use in my work.Also, if you'd like to set up an appointment with me, click on "Online Scheduling" or call or text me at (843) 338-7882. I will do my best to get back with you within 24 hours to confirm the details of your appointment.
Again, I am so glad you took the initiative to check out my website and I hope to meet you soon. If you have any questions or are not quite sure if massage or physical therapy is right for you, feel free to contact me!
Thanks for visiting,
Caroline Coleman, Owner/LMT, PTA